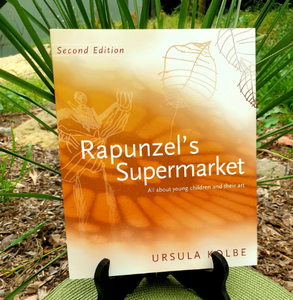 This highly acclaimed book now has an additional chapter and revised reading list. This inspirational book is filled with ideas for helping children realise their potential as image-makers.
Building on children's curiosity about their world, it offers many suggestions for drawing, painting, collage, clay work, puppet making and much more. Invites readers to look at how children find magic in everyday things and how they delight in discovering colours, shapes, textures and patterns.
Offers new insights into the complexities of children's image making. Looks at kinds of image-making of greatest use to young children-drawing, painting, clay work, collage, construction and printmaking-and shows how they enable children to explore and communicate thoughts. Empowers the adult with the confidence to appreciate, support and guide children's image-making as a co-explorer.
Product Details
Softcover
220mm x 270mm