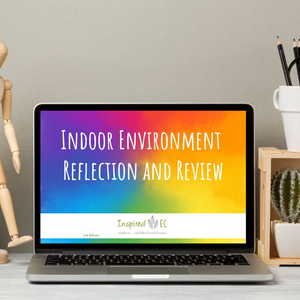 We are delighted to bring back our Indoor Environment Reflection and Review Tool
This 10 page tool can be used to guide reflection, discussion and planning for indoor environments. It encourages you to look beyond the aesthetics of the environment (although these are considered) and give thought to functionality and connectedness within the space.
Once you have purchased, you will be prompted to download the PDF. You can then print the document out for your use.