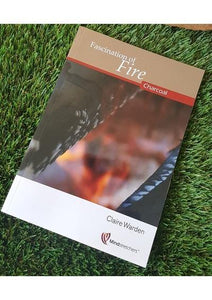 Designed to offer support to staff to raise their own knowledge and skills to empower them to use authentic experiences to deliver a broad curriculum, whilst celebrating children's voices as guides to the potential learning possibilities.

It provides information, curricular links and progression in learning with benefit risk assessments all in one place. A must have for all who are learning outside the classroom. A5, Full colour photographs throughout with a Foreword by Tim Gill.
'The true value of this little gem of a book is that it respects the power of allowing children to have their own adventures, follow their own imaginations and make their own discoveries.' Tim Gill
'An invaluable and inspirational resource, by an internationally recognized expert in her field, that beautifully illustrates the power of nature to amplify every dimension of learning.' Richard Louv, author, 'The Nature Principle' and 'Last Child in the Woods'.
Contents:
Chapter 1  What is Charcoal
Chapter 2 Case Studies with Anaylsis and Possible Lines of Development      (a) Transforming wood into charcoal   (b) Exploring charcoal as a material in mixtures
Chapter 3   Curricular Links Overview Plan Concept, Knowledge, Skills
Chapter 4 Developing Skills How to Make Charcoal How to make an ember bowl How to make a water filter
Chapter 5 Benefit Risk Assessment Summary
Product Details
Author: Claire Warden
Size: 210x148mm
Format: Paperback
Pages: 50