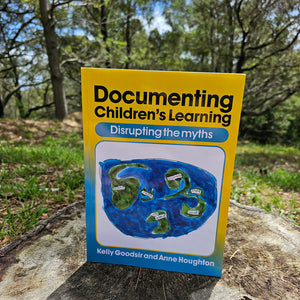 Documenting Children's Learning disrupts the myths that have too often held back educators in their documentation and assessment practice. Instead, it shows how meaningful documentation in early childhood education can make children's capabilities visible and accessible.
The authors have been influenced by the curriculum frameworks, Te Whāriki and the Early Years Learning Framework. The resource shares diverse examples of planning, observation, documentation and assessment - such as what pedagogical documentation looks like in practice or how to reflect on your practice in the planning cycle.
The aim is to inspire educators to delve deeper into pedagogical approaches that support their children and communities.