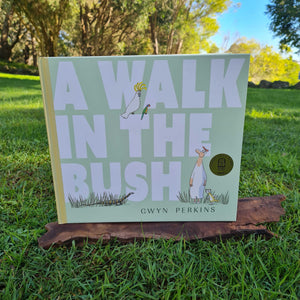 Little Iggy doesn't want to leave the house, but Grandad insists - they always have fun together. What follows is a wonderful journey in the great Australian outdoors with singing birds, wallaby surprises, secret caterpillar messages, and oodles of grandad humour.
Here is a story about the wonders of nature, the funny side of life, and spending time with the ones we love. From an original and exciting new talent comes A Walk in the Bush, proudly the first picture book from Affirm Press.

Format: Hardback
Who is this for?
This is a beautiful book to share with children of all ages.