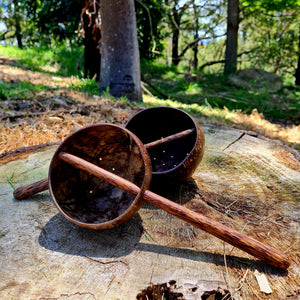 The Coconut Scoop Set is a fun and natural tool for sand and water play.
The set contains two scoops made from natural coconuts. 
Perfectly sized for little hands they are great for scooping up sand and water.
Please note each coconut may differ in size, colour, and shape.
The average diameter is around 8-12cm.